7.0.8
Clarive 7.0.8 Release Notes¶
Release date: 22 November 2017
This release include Read-Eval-Print-Loop new feature.
Having a rulebook REPL means you can try out your rulebooks in your browser environment.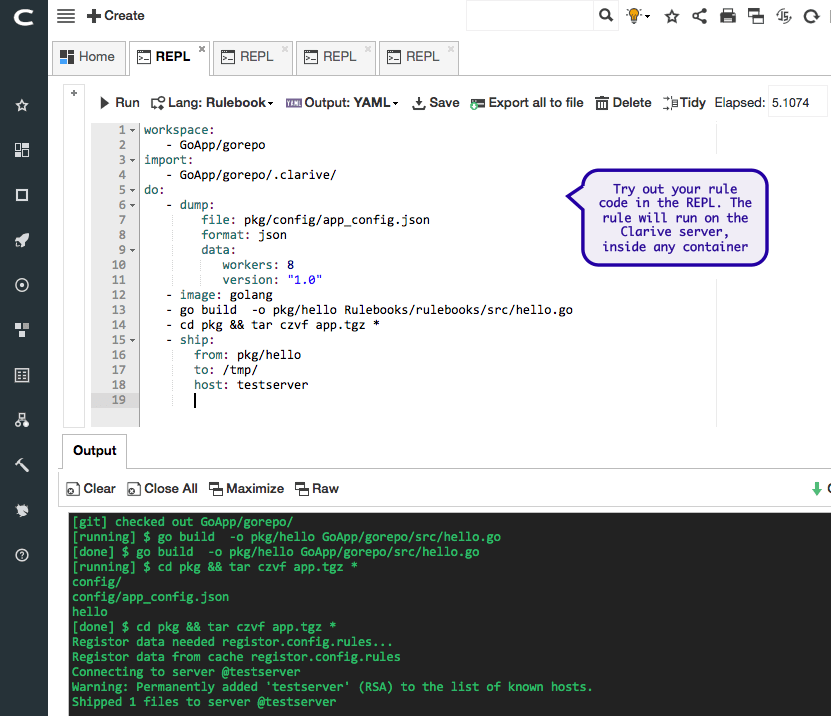 This is a great tool for learning how to write rules and pick up a few rulebook chops.
You can read complete blog post related with REPL new feature here
Ready to upgrade?¶
Just follow the standard procedure for installing the new version. Click here to get it from our Install page.
Acknowledgements¶
Join us in our Community to make suggestions and report bugs.
Thanks to everyone who participated there.