7.6.2.1
Clarive 7.6.2.1 Release Notes¶
Release date: 22 June 2020
We're pleased to present our new patch release Clarive 7.6.2.1 with some new features and fixes:
(#1069) Show rule scope in the event rules list¶
Now you can see the event rule scope in the rule list in Rule Designer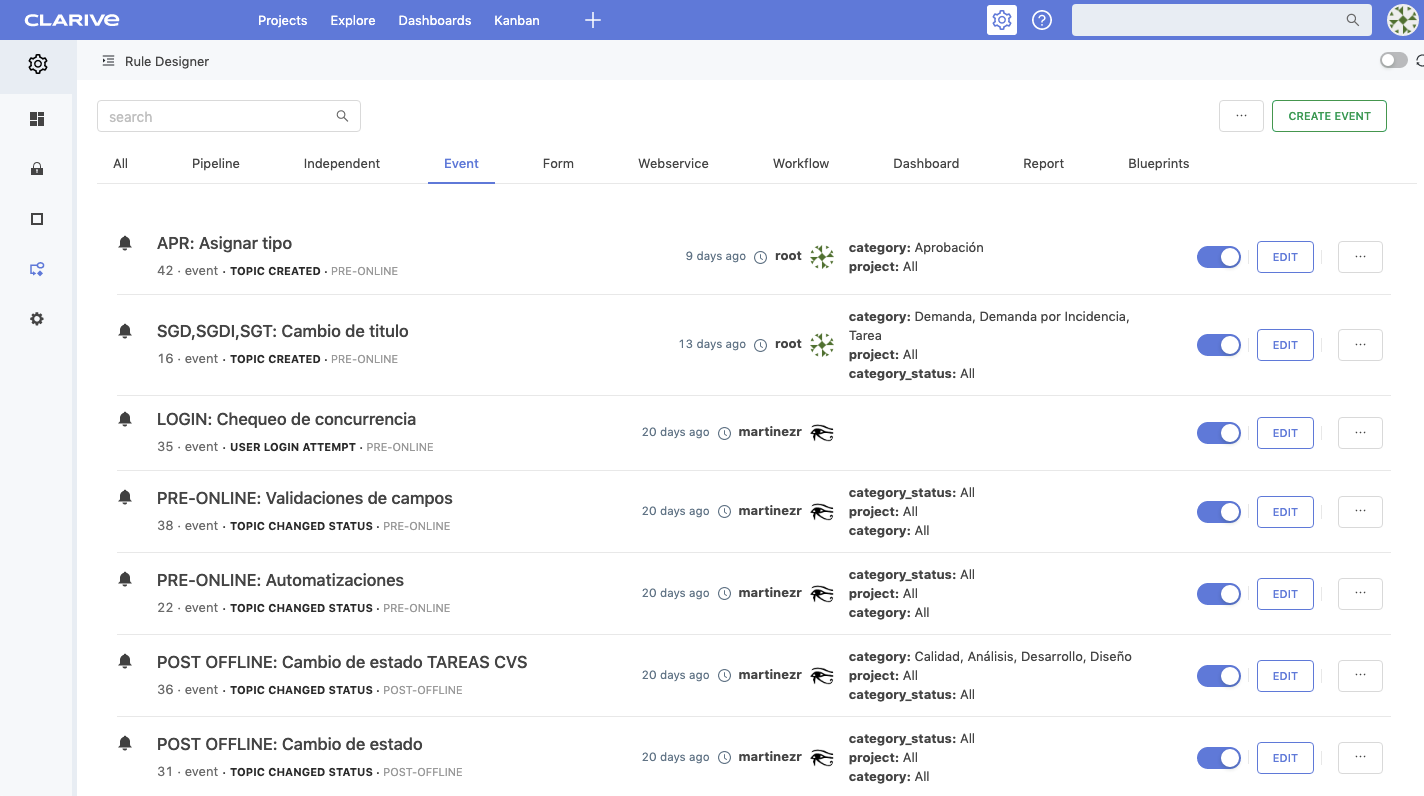 More improvements and issues resolved¶
[FIX] #1103 Error searching UTF chars in status boxes
[FIX] #1107 Roles granted scope not working properly
[FIX] #1108 Project combo in user permissions show only projects and groups for non root users
[FIX] #1118 Could not find base branch production error
[FIX] #1121 Project in project group from settings cause job & logs to crash
[FIX] #1122 Required message in variable editor is wrapped
Ready to upgrade?¶
Just follow the standard procedure for installing the new version. Click here to get it from our Install page.
Acknowledgements¶
Join us in our Community to make suggestions and report bugs.
Thanks to everyone who participated there.