7.2.10
Clarive 7.2.10 Release Notes¶
Release date: 2 November 2018
We're pleased to present our new release Clarive 7.2.10 with these new functionalities:
New Star Rate field¶
We ahve added a star rate fieldlet to represent scores in this format in either topic view or kanban cards: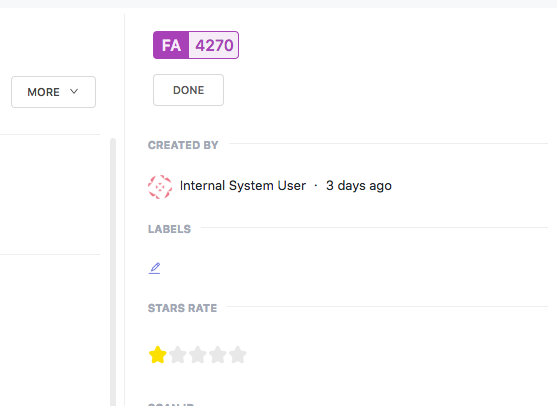 More improvements and issues resolved¶
[FIX] User can't login after renamed
Ready to upgrade?¶
Just follow the standard procedure for installing the new version. Click here to get it from our Install page.
Acknowledgements¶
Join us in our Community to make suggestions and report bugs.
Thanks to everyone who participated there.