7.4.3
Clarive 7.4.3 Release Notes¶
Release date: 24 May 2019
We're pleased to present our new release Clarive 7.4.3 with some features and some fixes to the previous version:
Add relative dates filters to Kanban filters¶
In Kanban configuration, now you can select relative periods in filters so you won't have to reconfigure your boards when the dates change.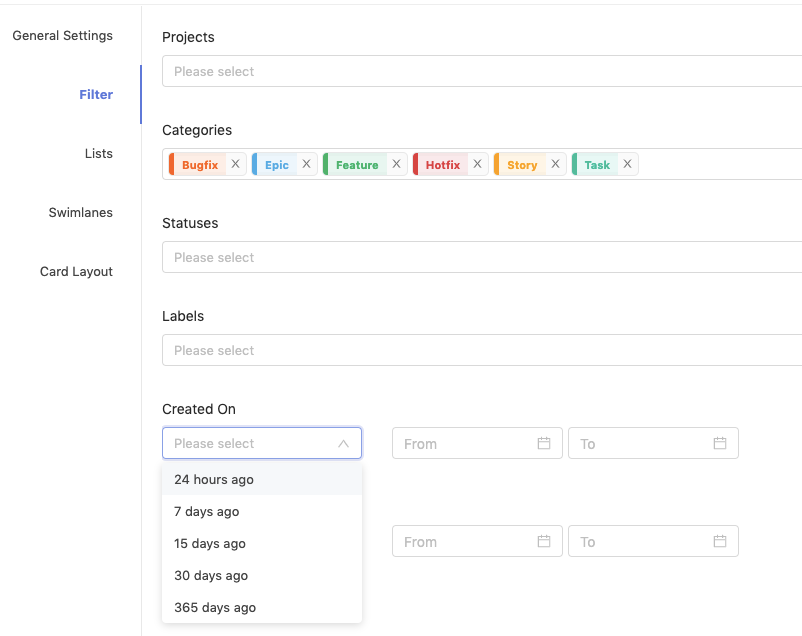 Add repository events to slack notifications¶
Now you can attach slack notifications to the git repository update event in project configuration. This has been added to the other standard notifications that you could already configure at the project level.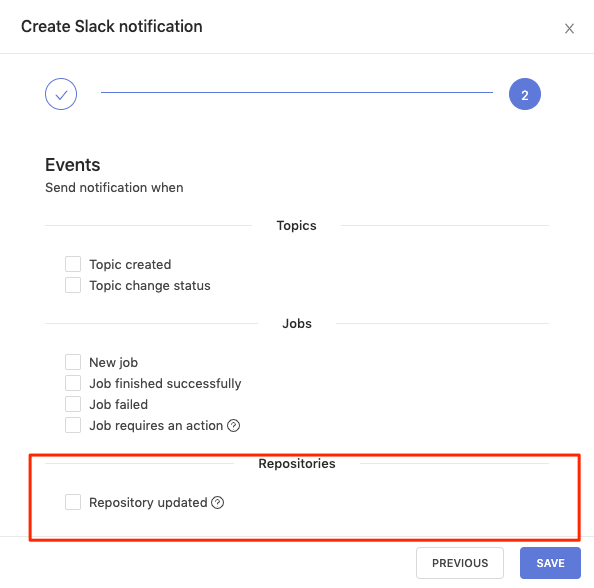 Additional Issues and Enhancements implemented¶
[ENH] #540 Don't report issues in rule for standard names
[ENH] #548 Cla passwd reset password to db
[ENH] #555 Usability role window
[ENH] #558 Improve performance in resources (profile -> normal user)
[ENH] #560 Copyright change
[FIX] #525 Migrated Reports with filter fields do not show contextual menu options when filter field is right clicked
[FIX] #552 Compare rule with current is blank
[FIX] #553 Topics without participants crash when opening
[FIX] #554 Query parameters in internal reports
[FIX] #556 Admin area is named dashboards
[FIX] #557 JS errors opening a swimlane in Kanban boards
[FIX] #561 Cache error when listing commands
[FIX] #563 Show CI role name only in CI permissions
Ready to upgrade?¶
Just follow the standard procedure for installing the new version. Click here to get it from our Install page.
Acknowledgements¶
Join us in our Community to make suggestions and report bugs.
Thanks to everyone who participated there.