7.2.5
Clarive 7.2.5 Release Notes¶
Release date: 5 September 2018
We're pleased to present our new release Clarive 7.2.5.
Better identify Admin / Explore areas with icons¶
The admin area has been completely revamped with big icons to identify the different admin topics easier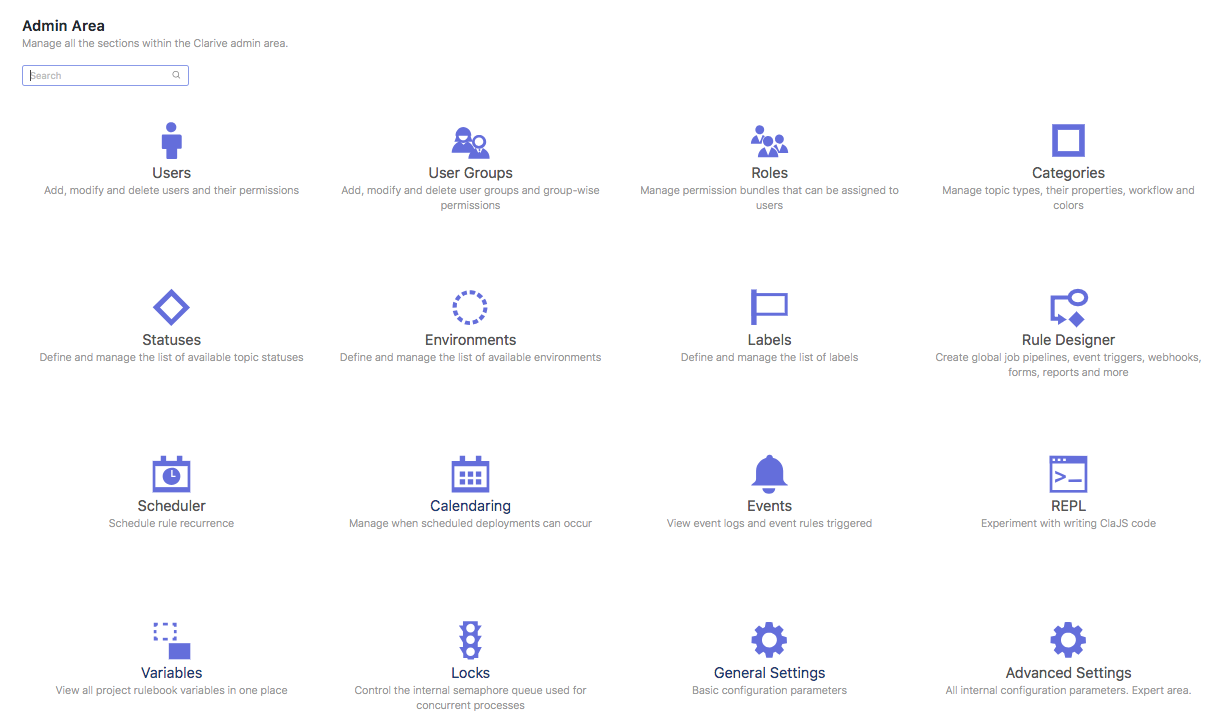 About panel in admin area¶
The about panel can be accessed from the Admin Area dashboard to check the instance data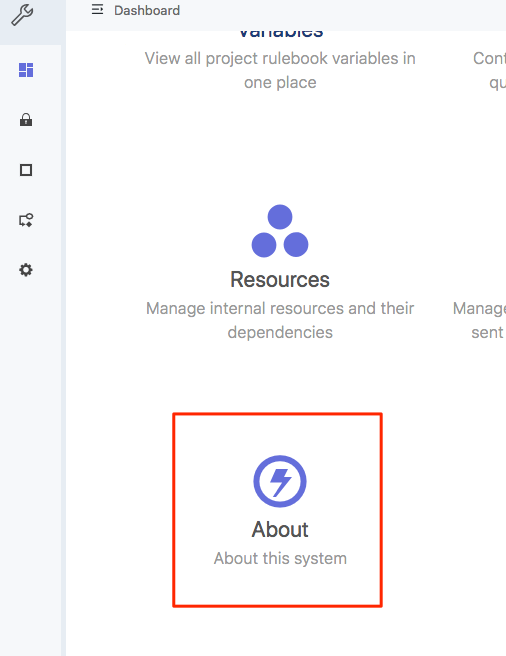 Labels revamp¶
In 7.2.5, the label maintenance can be done at project level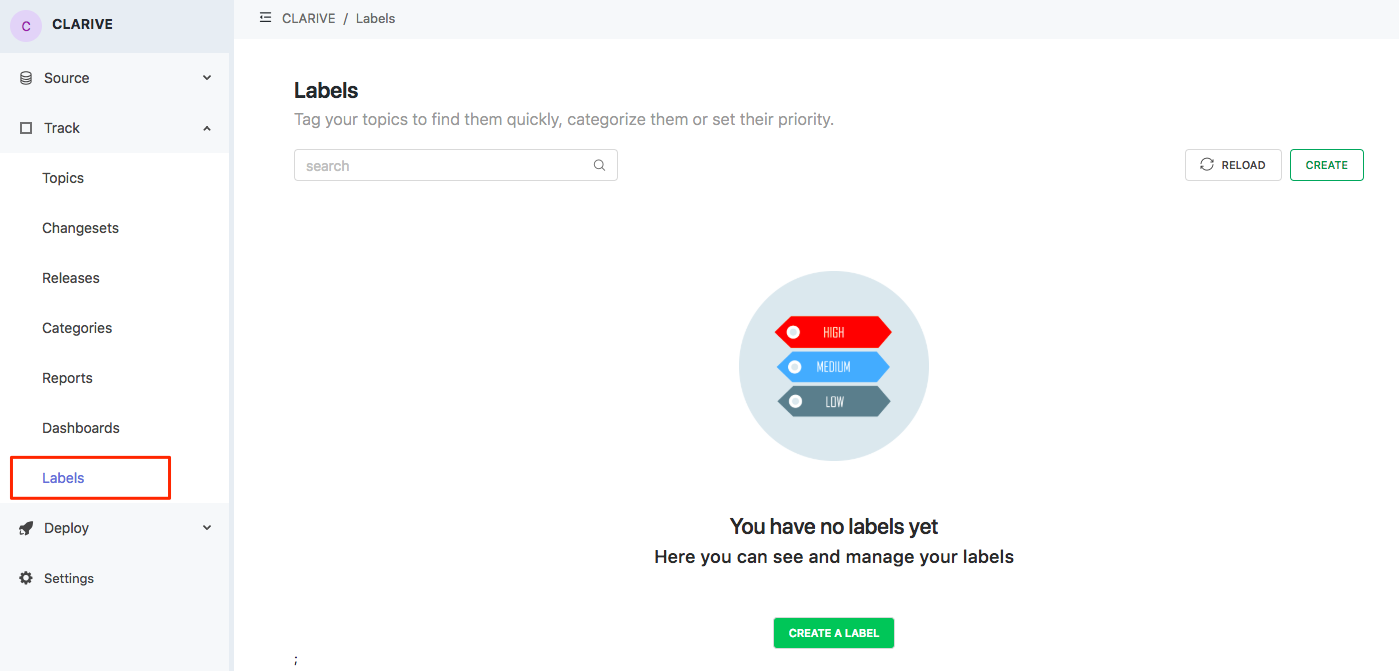 Event viewer revamp¶
The event viewer is now revamped/modernized making it a lot easier to find event in the log history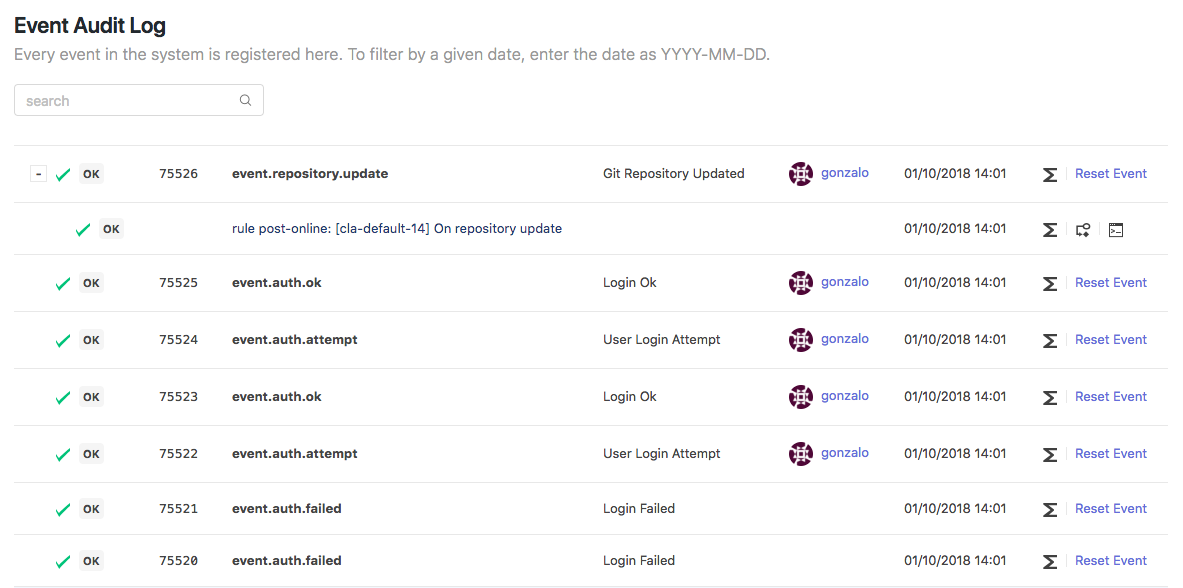 Topic Activity Revamp¶
We added icons to the activity of topics to help the users to identify the different actions performed with the topics easier.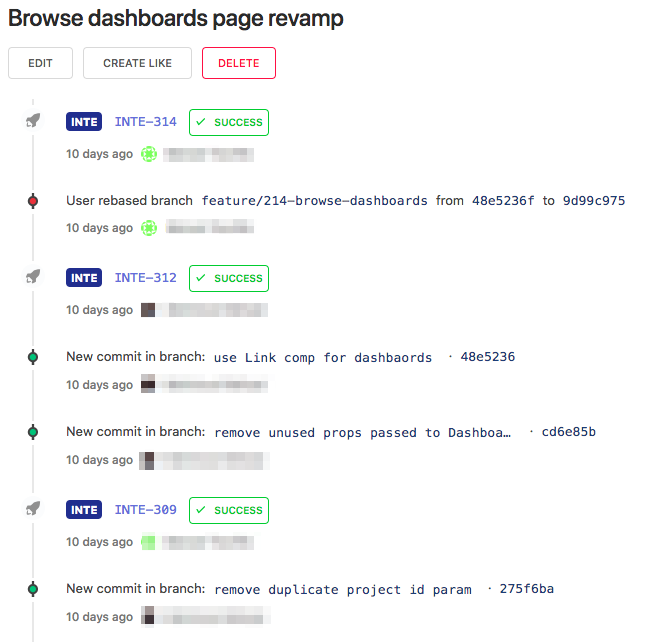 Project + environment tags mode for git repositories¶
Git repositories now have a new method to manage the labels: project+environment. With this method, the same bare repository can be used in different projects letting Clarive to set the control labels adding the project name to the label.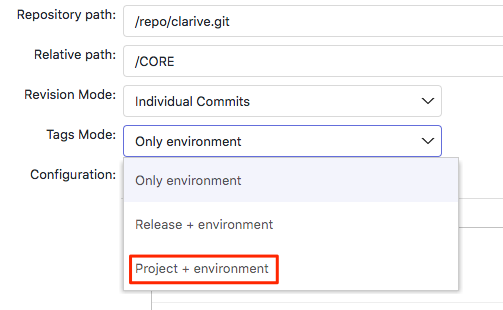 Job log mono style¶
The font of job log viewer has been changed by a more standard mono style font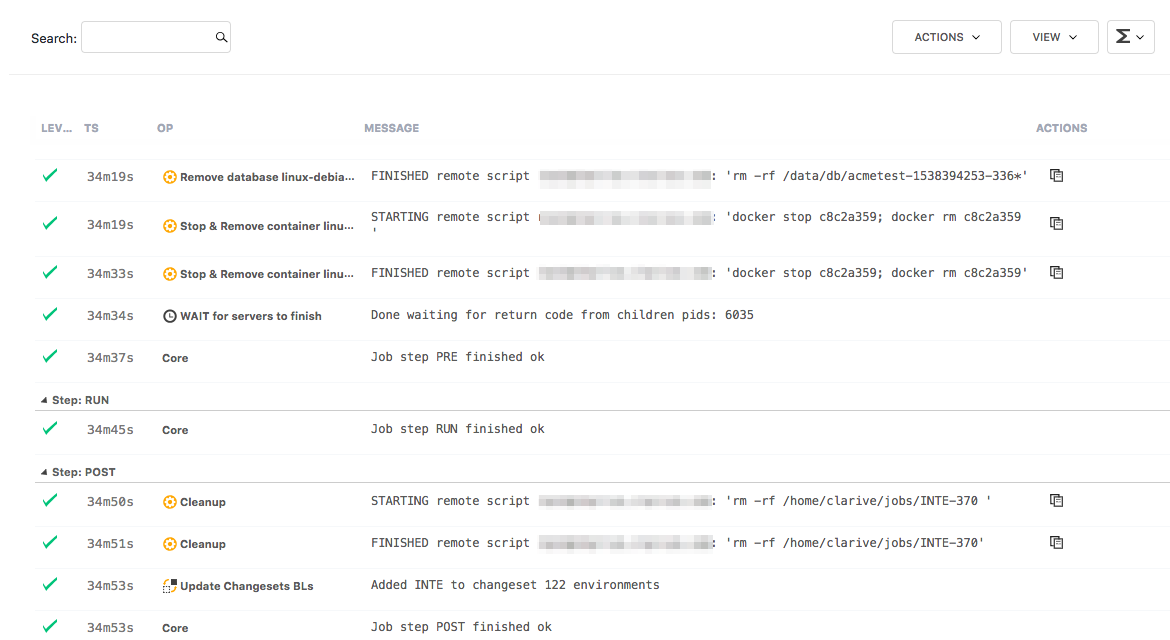 More improvements and issues resolved¶
[ENH] User grid admin revamp
[ENH] Send job step pubsub update event to topic clients
[ENH] Make AceEditor more usable
[ENH] New common Search component
[ENH] CI activity revamp
[ENH] Mongo text search default language to none
[ENH] Labels revamp enhancements

[ENH] Log stream for remote execution in clax agent

[FIX] Trapped should be considered "active" status for jobs

[FIX] Remove create new Job from create menu
[FIX] Variable list new variable fail on search
[FIX] Branch names are created with uppercase
[FIX] Add repo from topic view does not work any more
[FIX] Opening a topic in the search box will not switch project context
[FIX] Check user is active in login (not "none" realm)
[FIX] Make sure project link on browser works properly
[FIX] Missing release translations
[FIX] Inactive projects should not show in main Project menu
[FIX] Categories count is zero for empty projects
[FIX] Make sure package.json has the right format
[FIX] Add permission control to about
[FIX] Error closing user details modal
[FIX] Plugin services in jobs always show log entries in debug mode
[FIX] Page size and spacing for topic list fieldlet
[FIX] Limit categories descriptions length
[FIX] Release revisions included in jobs
[FIX] Cla pack uses .git files
[FIX] Add labels to a topic not working
[FIX] Clone branch instead of checkout
Ready to upgrade?¶
Just follow the standard procedure for installing the new version. Click here to get it from our Install page.
Acknowledgements¶
Join us in our Community to make suggestions and report bugs.
Thanks to everyone who participated there.