7.4.4
Clarive 7.4.4 Release Notes¶
Release date: 16 July 2019
We're pleased to present our new release Clarive 7.4.4 with some features and some fixes to the previous version:
Improve Slack repository change message¶
The new format of the "Repository Changed" message in slack is much more clear and interactive:

Default value in title fieldlet¶
Now you can configure a default value for your topics title in the fieldlet configuration: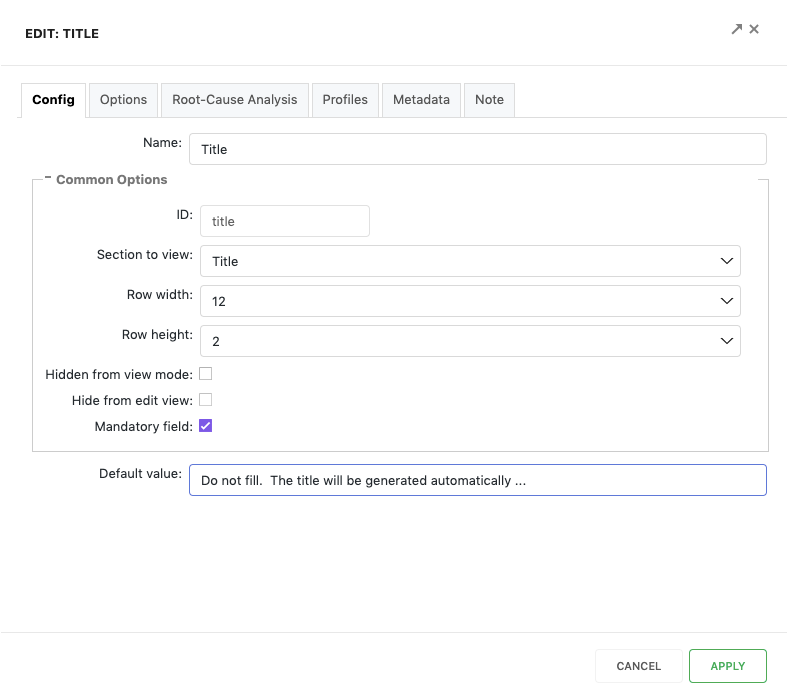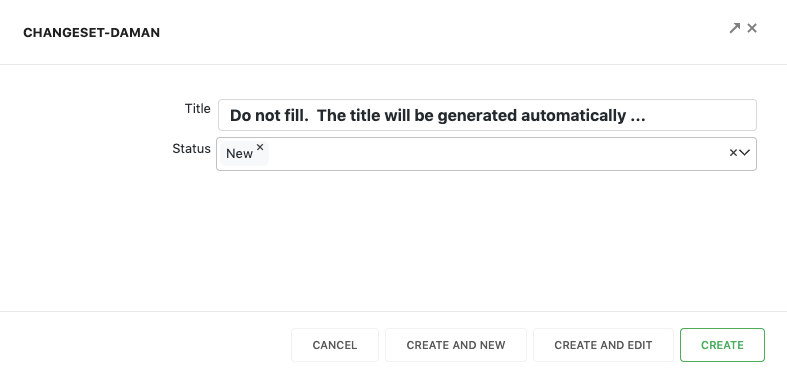 Additional Issues and Enhancements implemented¶
[ENH] #592 Cypress tests for admin status page
[ENH] #617 Upgrade React to 16.8.6
[FIX] #509 Saving rule popup stays on top
[FIX] #518 Clarive docs search box does not show any matched results
[FIX] #544 Create button not working on Quality Analysis
[FIX] #547 Attaching docs by clicking on attaching area does not show any files to be attached.
[FIX] #550 Attaching a modified document to a topic does not show the version as it used to do.
[FIX] #571 All CI roles show all ClariveSE classes in CI navigator (resources)
[FIX] #575 No scroll in destination statuses in workflow editor of categories
[FIX] #579 New project notification can't be saved
[FIX] #585 Make sure version in assets are correct
[FIX] #587 Stash detach does not support html tags
[FIX] #588 Secure job stash and other job pages
[FIX] #591 Cannot edit a usergroup
[FIX] #594 Change username of duplicated users
[FIX] #595 Job events should not include job_stash in the event stash
[FIX] #597 errorManagementBox component does not pass this scope
[FIX] #599 Topic status not refreshed with "Update changesets" operation (pubsub)
[FIX] #600 A user with administer rule action can create new rules
[FIX] #602 Roles editor chrome performance bug
[FIX] #616 User job deployment date
Ready to upgrade?¶
Just follow the standard procedure for installing the new version. Click here to get it from our Install page.
Acknowledgements¶
Join us in our Community to make suggestions and report bugs.
Thanks to everyone who participated there.