7.2.4
Clarive 7.2.4 Release Notes¶
Release date: 13 August 2018
We're pleased to present our new release Clarive 7.2.4.
This release implements these new funcionalities
Banners for blank pages¶
Most of the panels in Clarive now have a "empty page" banner that helps users to understand why there's no data there and makes it easy to create items of that type: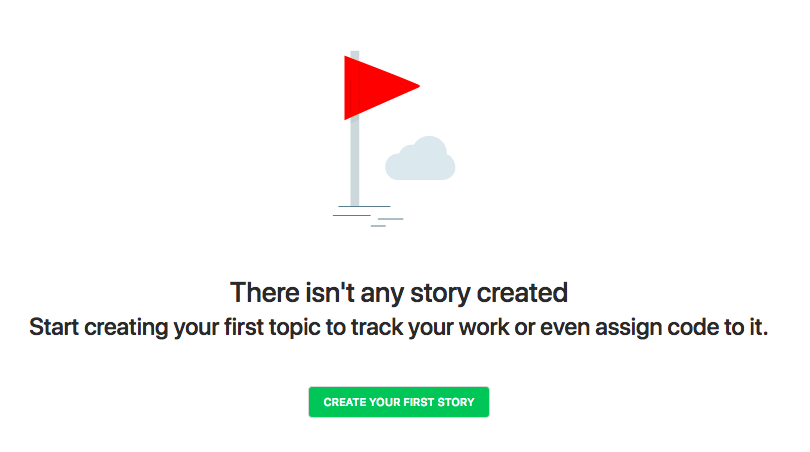 New kanban style¶
We keep improving the UX in some of the most important areas of Clarive, Kanban Boards. We've changed some of the styles (grey background, rounded boxes for topics, shorten long titles, etc.) used there to do the boards more usable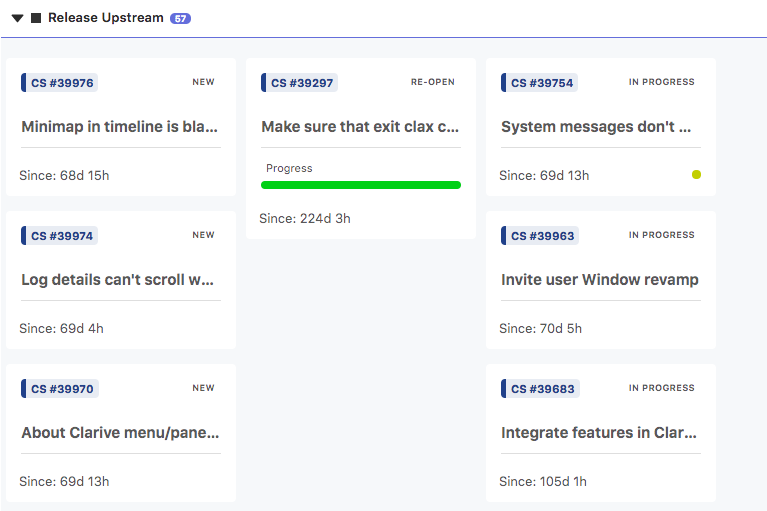 Invite user Window revamp¶
Now you can invite users to your Clarive instance and monitor/check the status of the invitations sent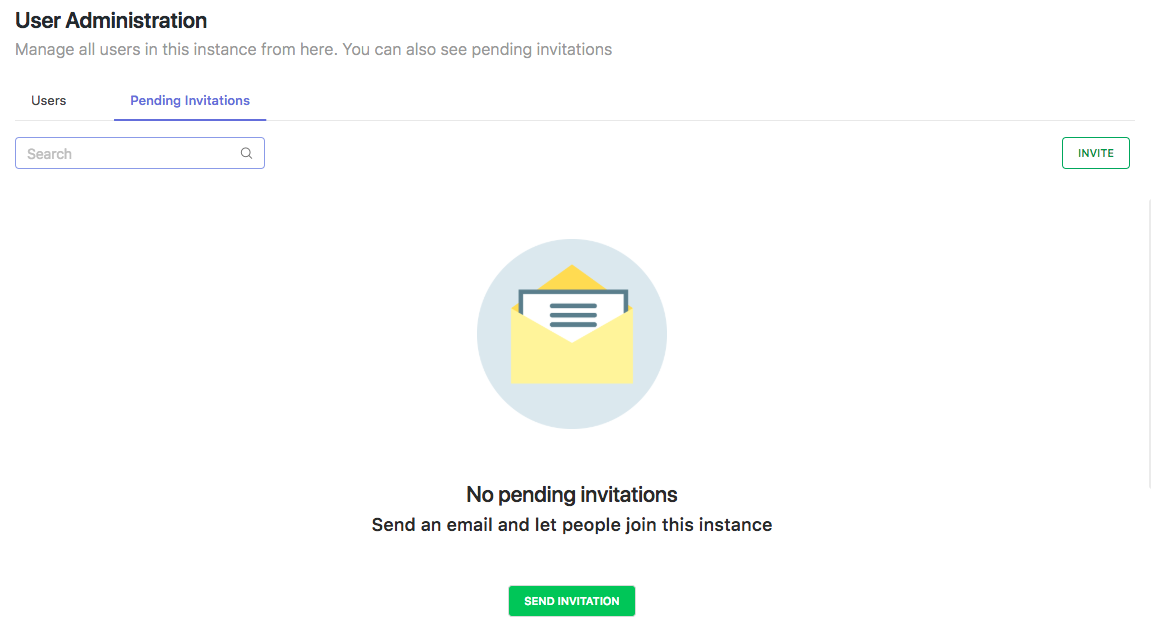 Rule designer search results and style¶
The search functionality in the Rules Editor is completely revamped to make it easier to find what you're looking for: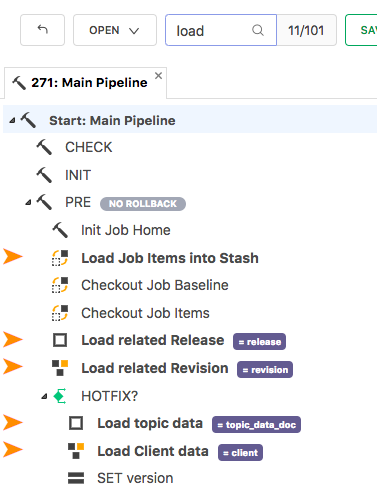 Edit user revamped¶
Edit user panel revamped. Now it's easier to assign users to roles in projects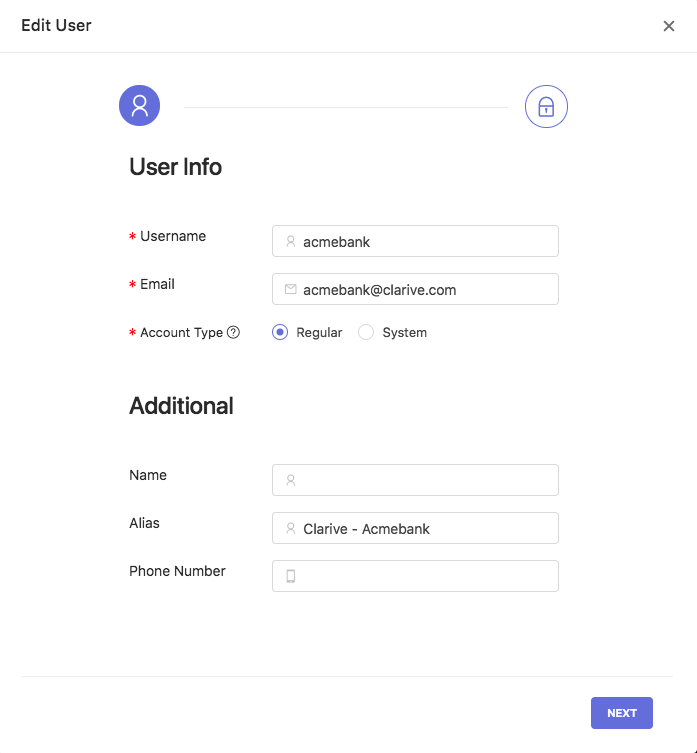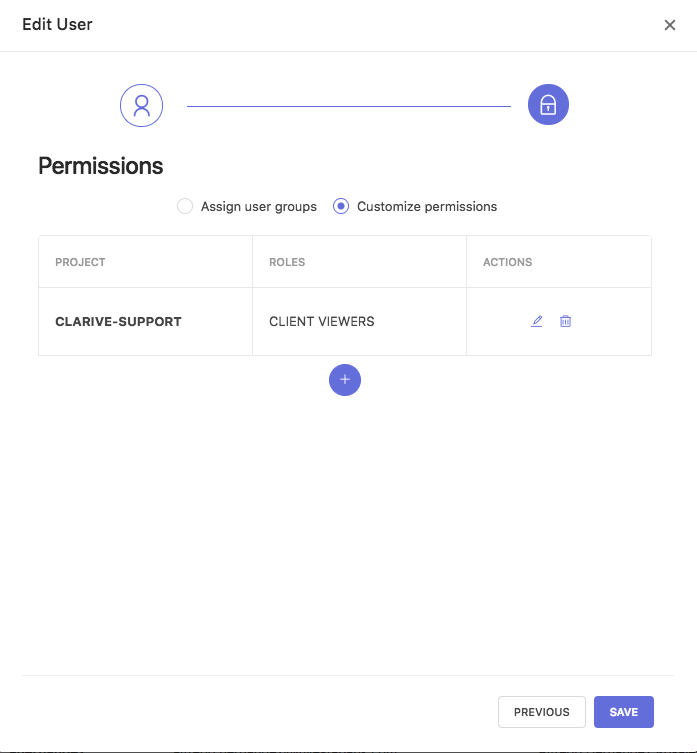 Ready to upgrade?¶
Just follow the standard procedure for installing the new version. Click here to get it from our Install page.
Acknowledgements¶
Join us in our Community to make suggestions and report bugs.
Thanks to everyone who participated there.